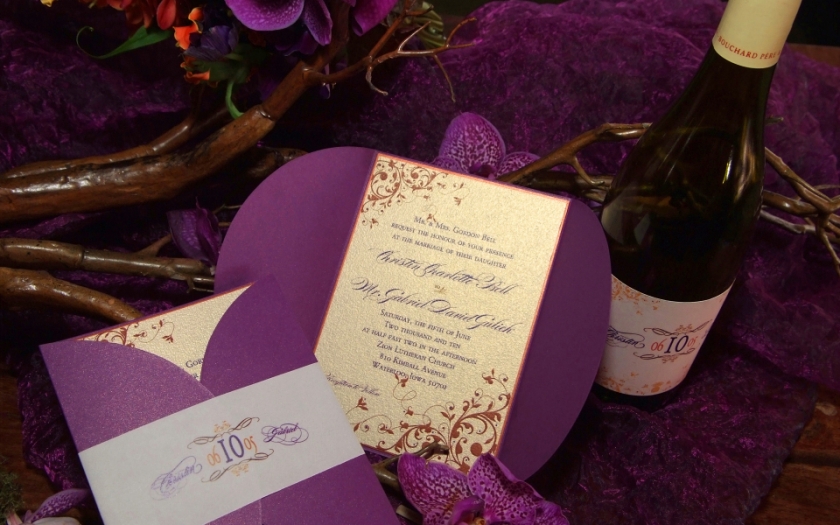 What is your approach to photographing weddings?
This is your special day to enjoy. I'm there to capture the special moments of your day and not to dictate to you how your day should go. I'm always available to assist you in the scheduling of your wedding day so you'll be able to fully enjoy your time with friends and family yet still have time to capture those priceless images you want.
What happens if you are sick and can't photograph my wedding?
I belong to three different photography associations - two of them national and one local, each with hundreds of qualified photographers I can call upon in an emergency. In over eight years of wedding photography, I've never missed a wedding due to illness. How many people can say that about their jobs?
How much time do you spend at the wedding?
I typically arrive about three to four hours before the wedding ceremony to photograph the bride getting ready. I will stay until sometime between 10:00 PM and Midnight, leaving once I am sure I have all of the required photos.
How many photos will I receive?
There is no preset number of photos or limits on the number of photos taken at an event. Some weddings need more photographic coverage then others. For instance some weddings have larger bridal parties or larger families than other weddings. Some weddings have more details or longer events to photograph than others. To set an arbitrary one size fits all limit will either cause the photographer to leave before the day is fully photographed or force you to pay additional unexpected hidden charges.
What other fees do you have?
Album packages are inclusive; you do not pay for different sized photographs, combinations per page, or any other special effects (such as black and white, colorized, or sepia toning). You will not have to decide between saving money or the artistic beauty of your wedding album. Occasionally, a client will decide they want to add more pages to their album and while I would love to be able to give those pages away, I just can't afford to.
Do you charge a travel, location or stop fees?
I do not charge a travel fee to many northern Illinois and southern Wisconsin locations nor do I charge location or stop fees either. We can stop at as many locations as you desire.
What do you charge for destination weddings?
I charge my normal package fees plus my travel expenses.
How far in advance should I book you? Can you hold my date?
Once you know you want to book Magical Moments Photography, you should not delay otherwise you may be disappointed. Historically, some popular dates have been booked more than a year in advance. The only way I'm able to reserve a date for you is when I receive the signed agreement and the reserve the date fee. In the event of multiple clients wanting to hire me for the same date, the first client fulfilling the requirements will reserve my services.
Who will be my photographer?
Howard, a Certified Professional Wedding Photographer, is the only photographer at Magical Moments Photography. You will have the opportunity to meet and consult with Howard, not a commissioned salesperson, BEFORE you book your event.
What is a Certified Professional Wedding Photographer?
In short, it is your way to know your wedding photographer is qualified to photograph your special day.
Anybody can buy a camera, get a sales tax number and claim to be a wedding photographer. Why risk such important photographs to somebody who has not proven they can deliver? A Certified Professional Wedding Photographer has taken and passed a written exam administered by the same folks who give the Bar and CPA exams to assure the photographer knows photographic theory. But book knowledge is not enough! Photos from 20 events are sent to a jury of photographers to be judged. Only after the photographer's work has passed does the photographer become Certified. Finally, a Certified Professional Wedding Photographer must continue to maintain their certification by attending professional photographer continuing education workshops.
What is your photography style?
It is a blend of all three photography styles, Photojournalism (PJ), Artistic and Traditional. A pure PJ photographer may not capture images if they do not occur when the photographer is near such as the bride with her parents. A pure Traditional photographer may not capture the spontaneous emotions of the moment. I take the best of both PJ and Traditional plus add in a little Artistic photography to show off your dress, flowers and other accessories.
When can we expect to see the wedding photos?
As both the photographer and album designer, I strive to provide you with a preliminary album design within two weeks of your wedding. The rest of the photos will be posted on-line for viewing and ordering within a week after that.
Do you allow other people to take photos during the wedding?
I have no problem with your guests taking as many photos as they like. My only request is your guests wait for me to finish taking the photos you desire. Otherwise, people are looking at your guests' cameras and not mine. However, I do ask the other wedding vendors (DJ, Videographer, etc.) to refrain from taking photos.
Can I put my wedding photos on my Knot bio, MySpace or other web site?
I am happy to provide you with upto 15 low resolution watermarked image files suitable for you to use on another website. All you need to do is ask and I'll send them to you!
How many weddings do you book a day or on a weekend?
I only photograph one wedding a day. In order to maintain my production schedule and still have time for my family, I typically book only one event per weekend. That means if you have a Sunday event, I will be fresh, energized and ready for your special day. Some photographers, especially those that work at large studios, may photograph 2 or 3 weddings in a single weekend. From personal experience, a tired photographer is not as creative at their second or third wedding of the weekend.
Is this your only job?
Yes and being a dad to my three children.
Can you provide black and white photos?
Yes any image can be converted from color to black and white.
When and where can we meet?
With work, school, running your life and then planning your wedding, I know you have a busy schedule. I will meet you at a mutually convenient time and place. My appointment times are flexible (including Sunday evening appointment times) to meet your busy schedule.
Do you have backup equipment?
Yes, I have plenty of backup equipment for those rare times when a problem occurs.
I have more questions, how can I contact you?
Telephone: (847) 910-9875 or fill out the web form via the "Contact" link above.