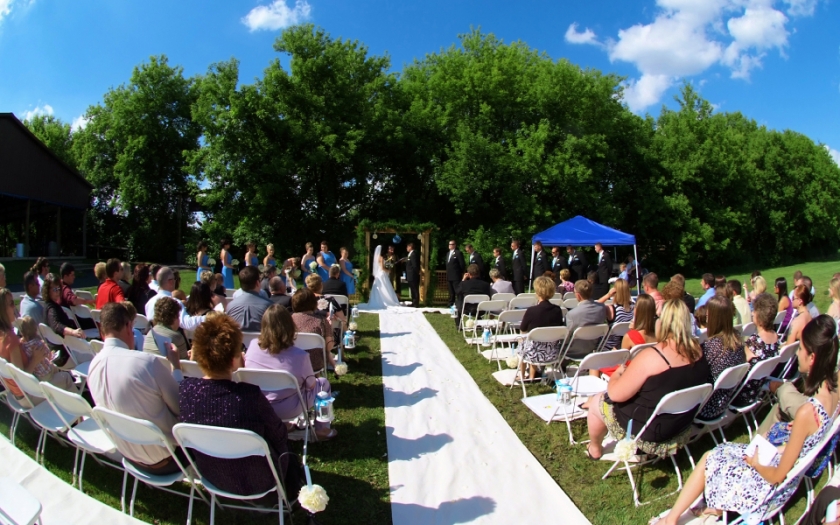 Face it, as you read every photographer's about me page you've got to be thinking, "Every wedding photographer is passionate about photography, picked up a camera at a tender young age, fell into wedding photography and loves capturing all the emotional or special moments of a wedding day." In this regard, I'm no different than any other wedding photographer. But I'm different! What makes me unique?
I'll admit, I trudged through the corporate worlds of IBM, EDS and Disney. Now I enjoy the freedom running my own business gives me. With a wife and three children (a daughter 10 years old , sons ages 7 and 4), it is great to be able to take a summer afternoon off to take the kids swimming, to the zoo or on some other adventure. During the school year, I can adjust my schedule to be a room dad, chaperone field trips or just be a guest reader. Of course this just means I work in the evening, but that's a small price to pay for spending time with my kids. The one downside of all this is my oldest son has decided he wants to be a Jedi Knight house husband when he grows up! Now if he would just learn to use the force to clean up his room.
While I love spending time with my family, I do need a break from Star Wars and The Jonas Brothers. I enjoy the time I spend in conversation with my clients. Each and every client has their own stories too! Some of my clients include a 9/11 first responder, a vet, some teachers, some nurses, a couple of doctors, several lawyers, a dance instructor and even an IRS agent. It's fun learning about what other people do. I really do get to know my clients and what makes them special. It always amazes me how people meet. I regularly submit their stories to local Chicago bridal magazine. Many times my clients have been surprised to see some of their wedding photos and story published in those bridal magazines. I was one of the first Certified Professional Wedding Photographers in the Chicago area if not the United States. I'm also a member of Professional Photographers of America, Professional Photographers of Northern Illinois, Digital Wedding Photographer, National Association of Catering Executives and the Association of Bridal Consultants. I can regularly be found on Brides.com answering brides' wedding photography and planning questions.
On one hand there is an adult who does take the responsibility of photographing your wedding seriously. On the other hand, there is also an inner child trying to escape. My dream vacation is going to Disney World. Like many young boys, I'd like to be the engineer of a train or monorail. But my favorite ride is the Rock 'n' Roller Coaster at Disney Studios. Meanwhile, I still have a soft spot for many of the old classics, Splash Mountain, Big Thunder, Space Mountain and the Haunted Mansion. My favorite character is none other than the big cheese himself, Mickey Mouse. I admire Walt Disney because he was different, a trail blazer If you can dream it, you can do it.
I invite you to schedule a time to chat over coffee.