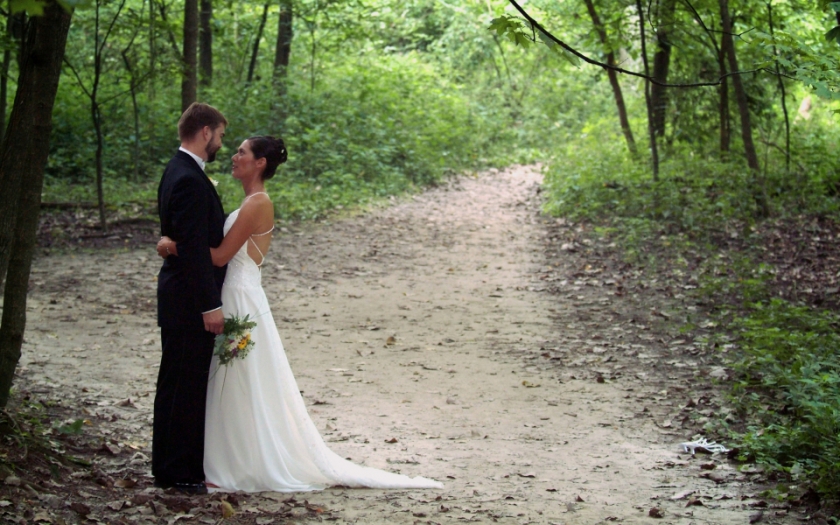 Julie T:
Thank you so much for helping to make our wedding so perfect. Your pictures are beautiful. We are so thrilled with how they all came out. Your photos really captured how spectacular the day was. Thank you for all your great work. Can't wait to see the finished masterpiece! Let us know when we can see it.
Christie T:
Howard was great to work with. He took the time and effort to get to know my husband and I to add to our comfort level in working with him. We're kind of shy people and he really made us feel comfortable with him. He was very attentive to our wishes, requests, and style. He even went the extra mile and put together a slide show during the wedding dinner to show our guests throughout the night the pictures he took before dinner. We really appreciated that extra touch. The website was very easy to use to order our pictures and to organize and proof our wedding album. I was extremely pleased that he took the time to review our requests and adjustments and encorporated them into our wedding album. We love our album very much. He really listened to us when we were describing what we would like the finished product to be like and used his creativity to elaborate on its quality. Howard, thank you very much for your professionalism, creative eye, kindness, and ability to be such a great photographer to work with. We looked at a handful of photographers and none of them were able to establish a friendship like Howard was. I highly recommend Magical Moments Photography. One of our wedding photos is even scheduled to be in the Chicago Wedding Style magazine in September/October - that shows how great his talent really is. Thank you so much for everything Howard.
Jamie A:
I received my proofs and just wanted to tell you how WONDERFUL they look! The real thing is SOOO much better than a computer screen! You did a wonderful job and I just wanted to send my appreciation.
Deanna K:
I have found that you have always treated my wedding as if it were your own. I loved the way you got pictures of just about everyone. You captured some rare shots in which will highlight our final book for years to come. You are excellent in what you do. AAAA++++ rating from us.
Beth B:
A wonderful experience! Great customer service and cares about making your day special. He works until you are satisfied. I would highly recommend this company to anyone that wants spectacular wedding pictures and album!
Michelle V:
My husband and I researched and interviewed with many photographers before choosing Magical Moments Photography to photograph our wedding this past June. When we first saw Howard's work on the website we were amazed. His photographs were beautiful. We called Howard and he met with us to discuss the different packages. We were even more surprised to see how reasonable his prices were. Howard was nothing but professional for the entire duration of our wedding day. The photographs he took were breath taking. They were so beautiful that it took me months to pick out the photographs we wanted for our album. Howard did a wonderful job of capturing our special day. We highly recommend Magical Moments Photography for any special occasion.
Deborah M:
My daughter was married on Jan. 27. We had our pictures on line in less than two weeks. Over 1,000 pictures were taken, now the hard part will be to pick the best ones! We are very happy with the work of Howard so far and can't wait to put the book together. My son is getting married next summer and I hope Howard will be available to do his pictures.
Christine S:
My husband and I have been very pleased with Howard's work! From the first consultation to the album editing process, Howard has been very attentive to our requests. He has great attention to detail and made the whole process very simple and hassle-free. Magical Moments Photography did an excellent job in capturing the memories of our wedding day!.
Joan A:
When my fiance and I were planning our wedding to take place on, 7-7-07, one of our greatest fears and concerns was finding a reliable photographer. After all, a wedding is a moment in a lifetime and you will never be able to capture such a time again. Also, we had heard a lot of horror stories from other couples.
We found Howard at a Bridal Show at a Mall nearby where we live. He was very friendly and professional and was able to answer all our questions. He provided samples of his work and all the different album choices.
We never saw such beautiful albums before! The pictures are actually part of the pages and Howard even puts a picture on the pages as a background. They will never fall out, fade or turn yellow. You really have to see it yourself to believe it.
My family and friends just rave about how beautiful and unique our album is. Even the binding is beautiful gold! The quality of the album is amazing. It's a very solid, heavy, well-made album and definitely worth the price. We have a wonderful memory keepsake that will last a lifetime. Thank you Howard.